864 Programmable Digital Altimeter *Please see 850 Precision Altimeter
*The 864 Programmable Digital Altimeter is no longer available - Please see the 850 Precision Altimeter
The Imagenex Model 864 is a completely self-contained altimeter with a digital input/output. This unit is compatible with the Model 881A switch data command and return data formats. This unit is mounted in a pressure proof housing with an underwater connector for use at depth. The 864 Altimeter measures the range to the bottom or other large objects. It requires only power and an RS-485 or RS-232 serial interface to an external device.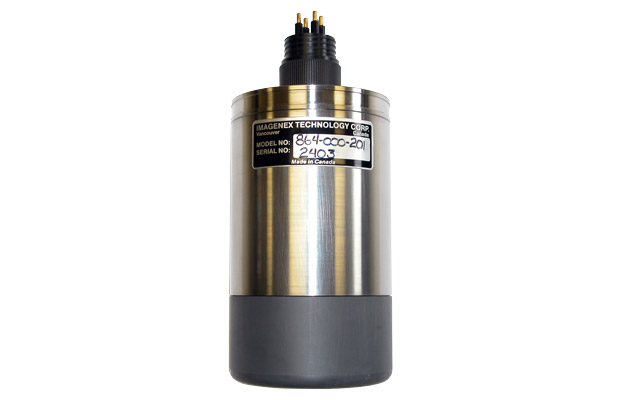 Underwater Hardware Specifications
1000 m
(3000 m & 6000 m available)
1000 m on typical twisted shielded pair (RS-485)
RS-485 serial interface @ 115.2 kbps (or optional RS-232), 881A style protocol
Four conductor, wet mateable (Subconn MCBH4M-AS)
22 – 32 VDC at 100 mA max.
89 mm (3.5") diameter x 125 mm (4.93") length
1000 m unit: 1.2 kg (2.6 lbs)
Software Specifications
Windows™ Operating System
Windows™ XP, Vista, 7, 8, 10
1 m, 2 m, 3 m, 4 m, 5 m, 10 m, 20 m, 30 m, 40 m, 50 m
Recommended Minimum Computer Requirements
100 MHz Pentium
64 MB RAM
1 GB Hard Disk
800 x 600 x 256 colour graphics
Ordering Information